June 4 -June 12th 2024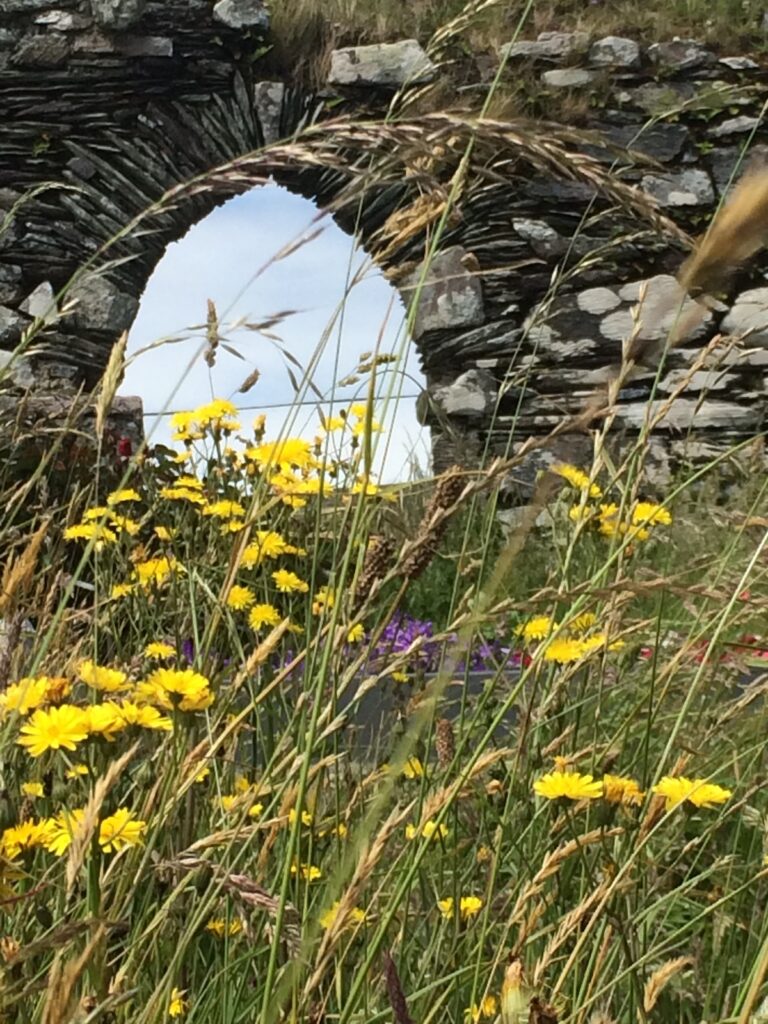 From the gentle walk on a pilgrim's path to the rugged wild coast of the West. This trip captures the deepest essence of traditional music, cultural experiences and an yearning to want to discover more.
Day 1
"Art and History"
After breakfast we go northwards through Co Clare to the O Dea's Castle, a fine example of a Norman castle that has been restored. We take a walk from here to see the finest example of a Romanesque doorway in St Tola's abbey that was founded in the 7th century. Along the walk, you will have an opportunity to view the 12th century St. Patrick's High Cross. Onward into Co. Galway to Brigid's Peace Gardens. Here we will learn about the wheel of time and the ancient Celtic festivals and how the traditions evolved through the different faiths. We will stop for lunch before heading to the beautiful village of Cong where we can walk among the Ancient trees and Abbey ruins. Overnight and dinner Clifden Co Galway.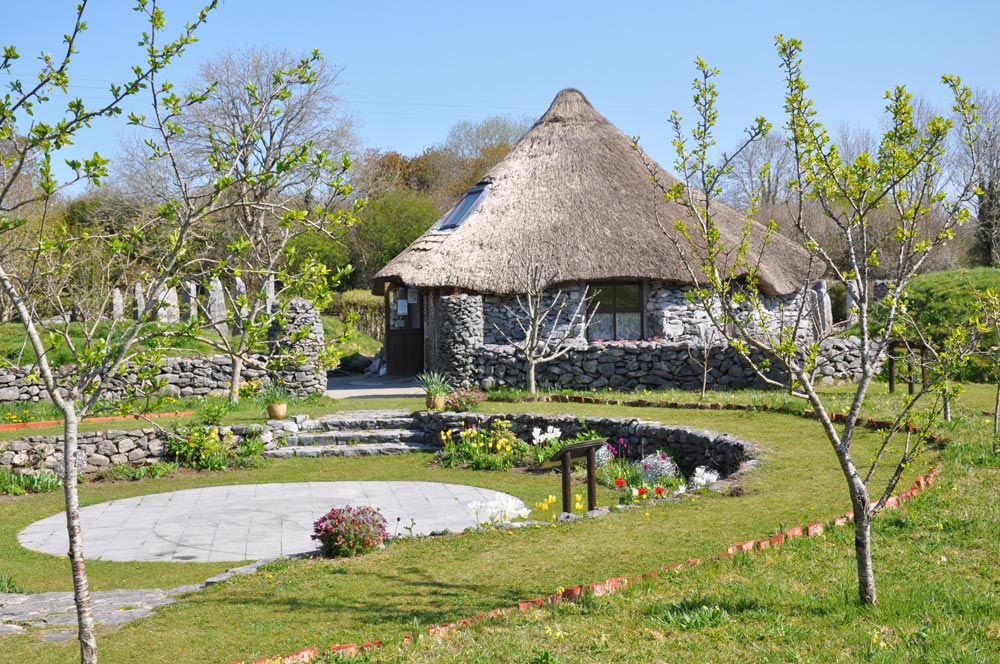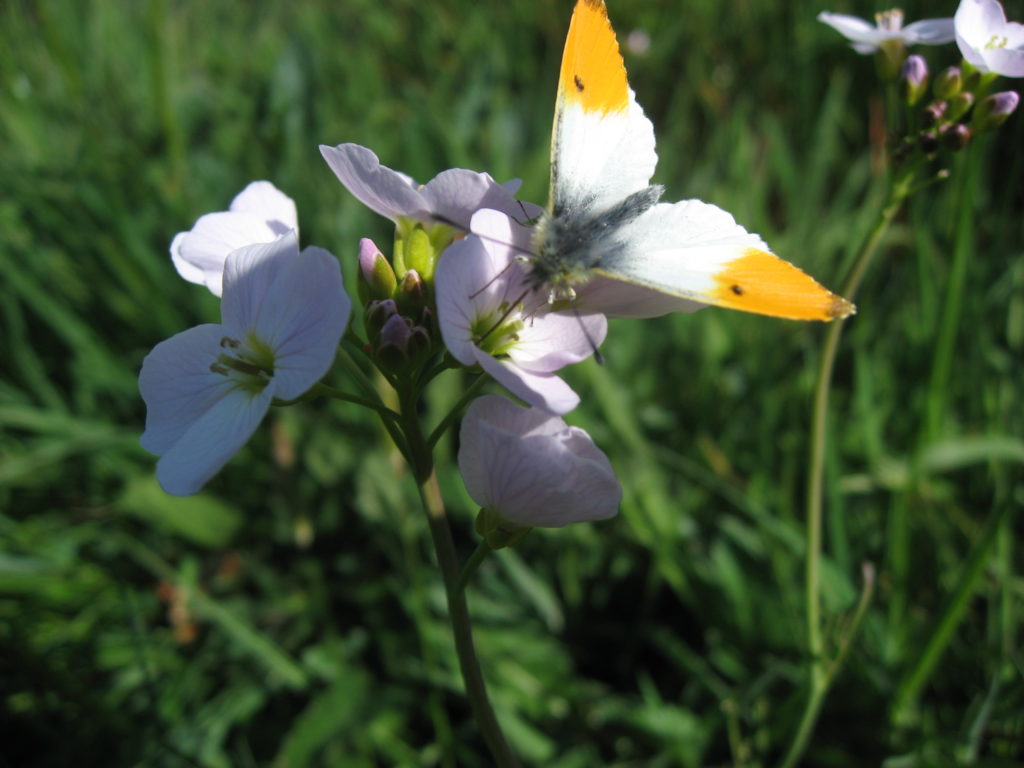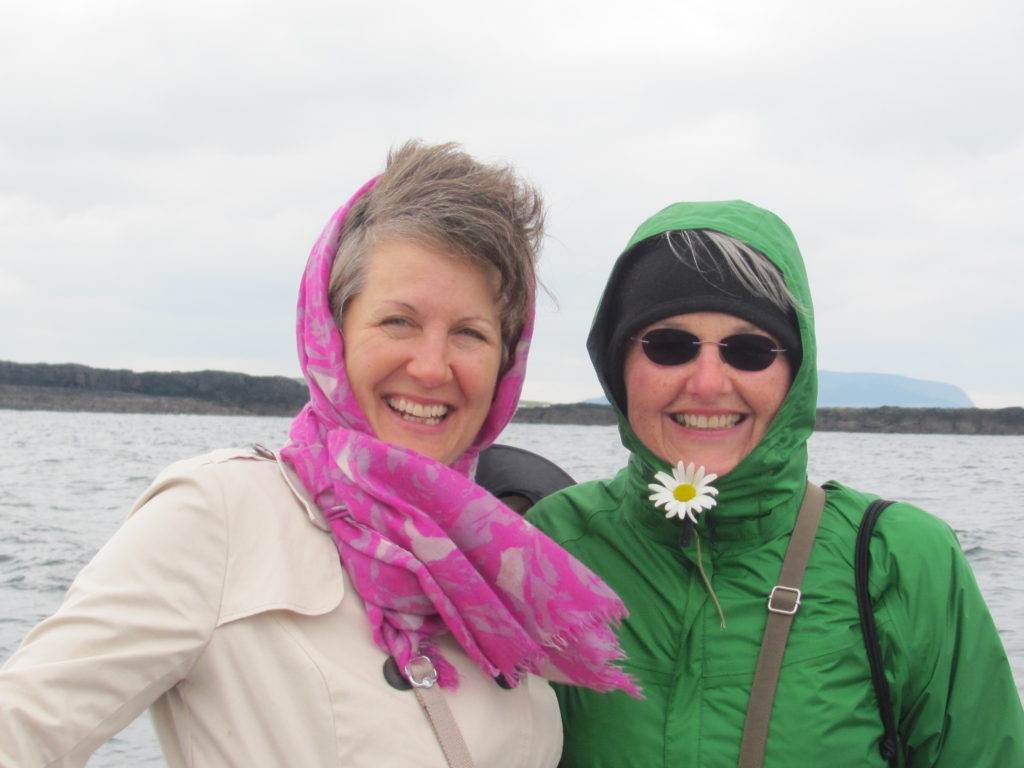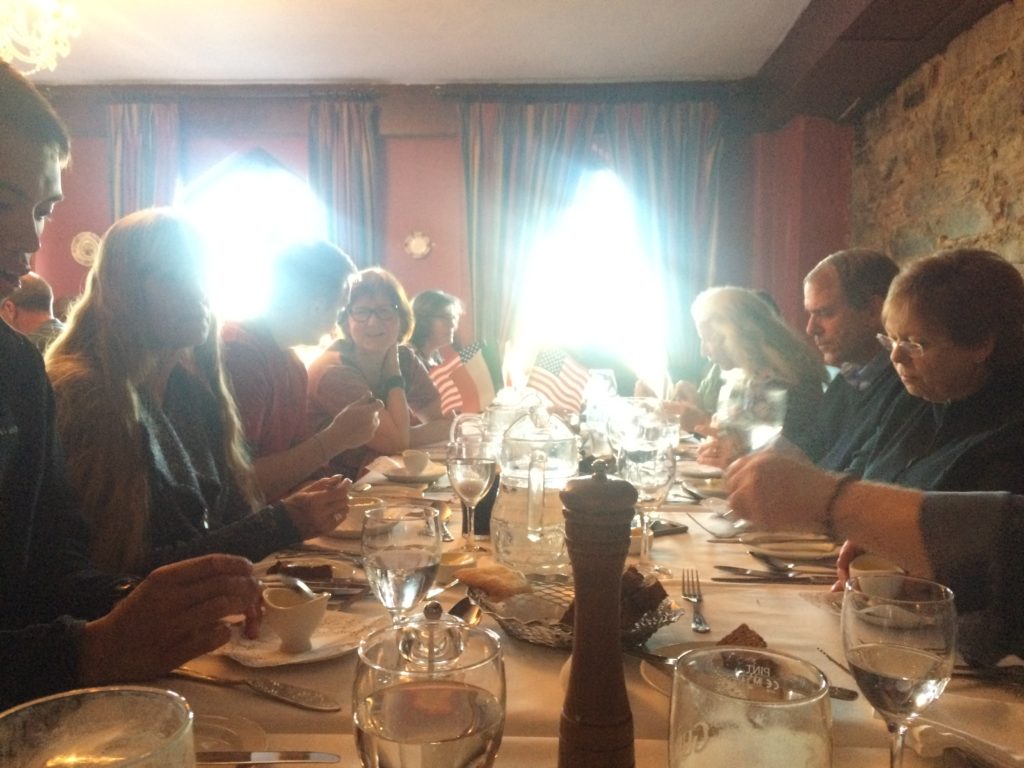 Day 2
"Pilgrim's Path & Tochar Phadraig"
We start our day with a morning walk, it is a time when we soak in everything around us, become familiar with the stones, trees and nature. Our first stop is to a stone known as Boheh stone. This Neolithic carved stone is set in a place where the sun rolls down the back of Ireland's sacred mountain Croagh Patrick. This is the mountain where St Patrick fasted for 40 days and confronted the ancient serpent Caoranacht.

This afternoon we will visit Ballintubber Abbey. It has a long and continues history of being a place of service since the 12th century. It is here we will take the steps on Tochar Phadraig the ancient chariot path that became the pilgrimage route to the Sacred mountain. As you walk the Tócha', whether on foot or in fantasy, you will be going on a spiritual pilgrimage, as well as a cultural and historical journey through the ages. Both experiences, if entered fully present, should bring about a change of heart and mind that is essential for a pilgrim's progress. Along this pilgrim path, we will stop at Tochar Phadraig and Clochan Phadraig. St. Patrick himself may have touched these stones as he made his way along the pilgrimage walk known as the Dragon's back In this 4km walk we will takes the steps in reflection of our place in the world. For those that would prefer to spend time in the Abbey, we are happy to accommodate you. Overnight Westport.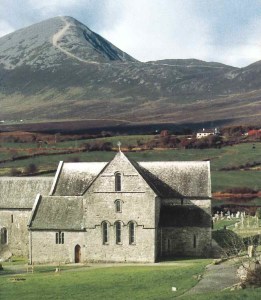 Day 3
"Cultural Ways"
This morning you have in Westport town to browse around and take care of the shopping. We will meet for lunch and for the afternoon, we explore the magnificent northern coast of Co. Mayo with visits to Kilcummin Holy Well and beach, a wonderful energic Stone Circle and the Ceide Fields. The site is the most extensive Neolithic site in Ireland and contains the oldest known field systems in the world. Also the stunning Dun Briste (Broken Fort) home of the Old God Crom Dubh.
Overnight in Westport. Dinner Included.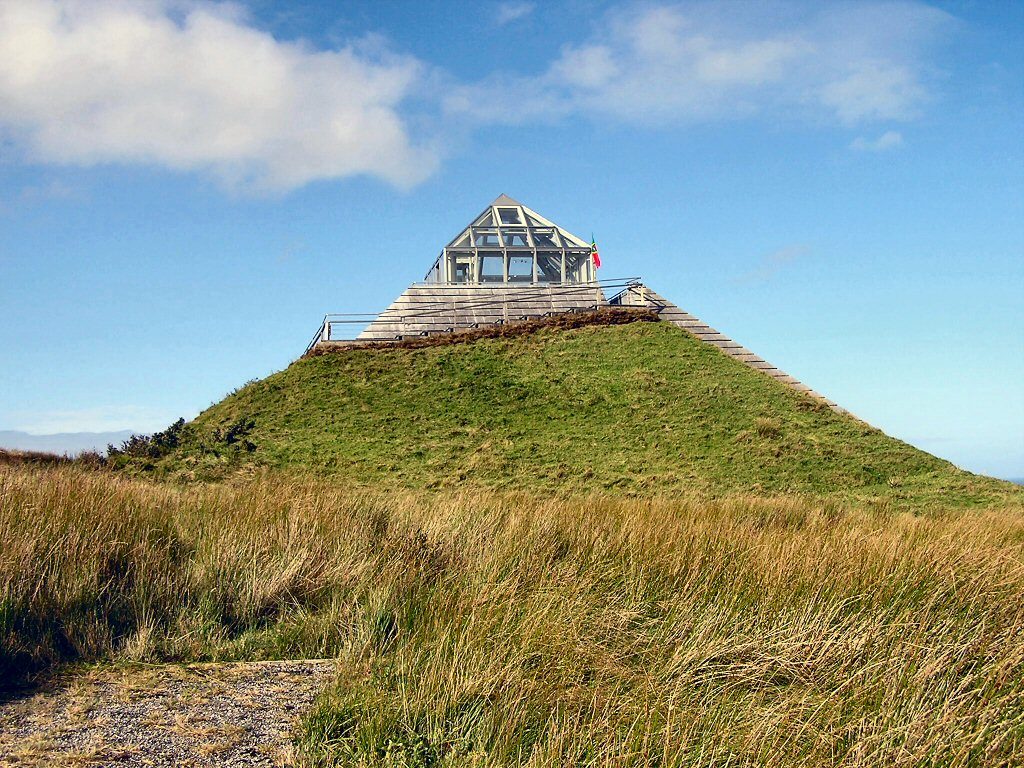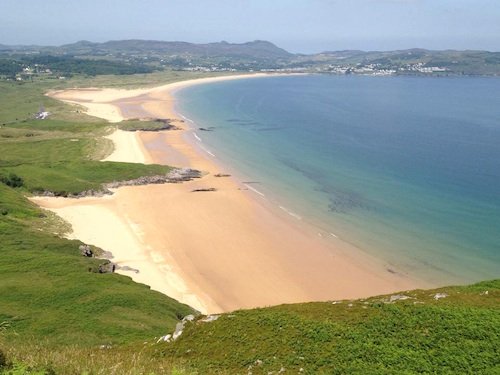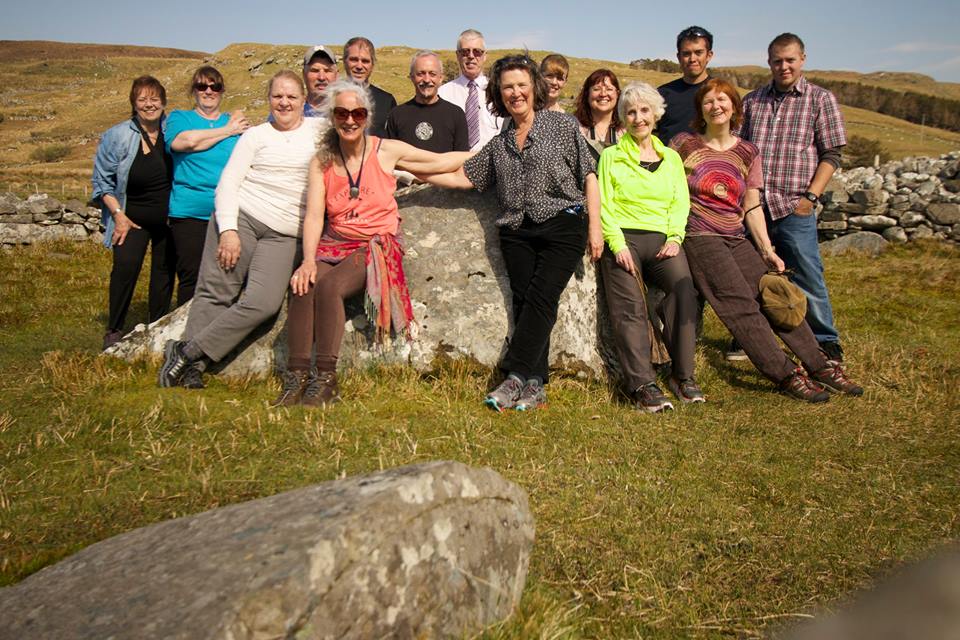 Day 4
"Musical Traditions"
After our morning gathering we will make our way to the Country Life Museum, a first-rate collection of folklore artifacts set on the grounds of a lovely Victorian estate. After lunch, our venture is to visit Rathcroghan (Cruachan), an enigmatic landscape shrouded in myth and legend, an ancient capital of Queen Maebdh with the burials of long forgotten heroes and kings. Here we will meet local guide and be escorted to the Oweynagat – the cave of the cats. It is here that the great War Goddess The Morrigan, let the brown bull of Cooley Northwards.

If the time permits. We will pay a visit to Lough Key Forest Park on our way to Sligo.

Overnight Sligo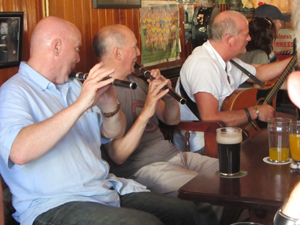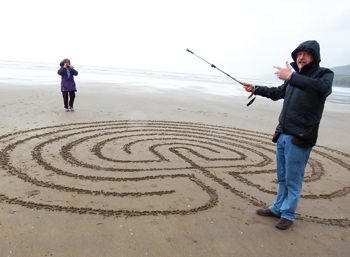 Day 5
"Social Connections"
After breakfast and our morning walk in Lissadell House and Gardens or a walk on the beach before our guided tour of Carrowmore, the largest group of megalithic tombs on the Cúil Irra peninsula. They were built in the 4th millennium BCE, during the Neolithic and are aligned with the other significant sites in the surrounding area.
This afternoon, we will visit Fiddler Gerry Harrington in the traditional cottage of legendary musician and composer Josie MacDermot. Here we will learn about the the music of Sligo and what makes it unique from other parts of the country. Tea, scones and tunes will be in place.
Overnight Sligo/Dinner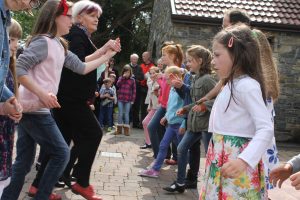 Day 6
Our first stop today is the Creevykeel court tomb. A superb example of a 4500 year old structure. Here we will meet Martin Byrne to share his wisdom and talents.
We have a real treat this afternoon. We will spend our afternoon toe tapping at a local Sean No's dance festival called Cos Cos. Here we can take in the many delights, faces, tunes and storytelling. We will between the village of Rathcormac and Drumcliff and here we will also visit Yates Grave. Overnight Donegal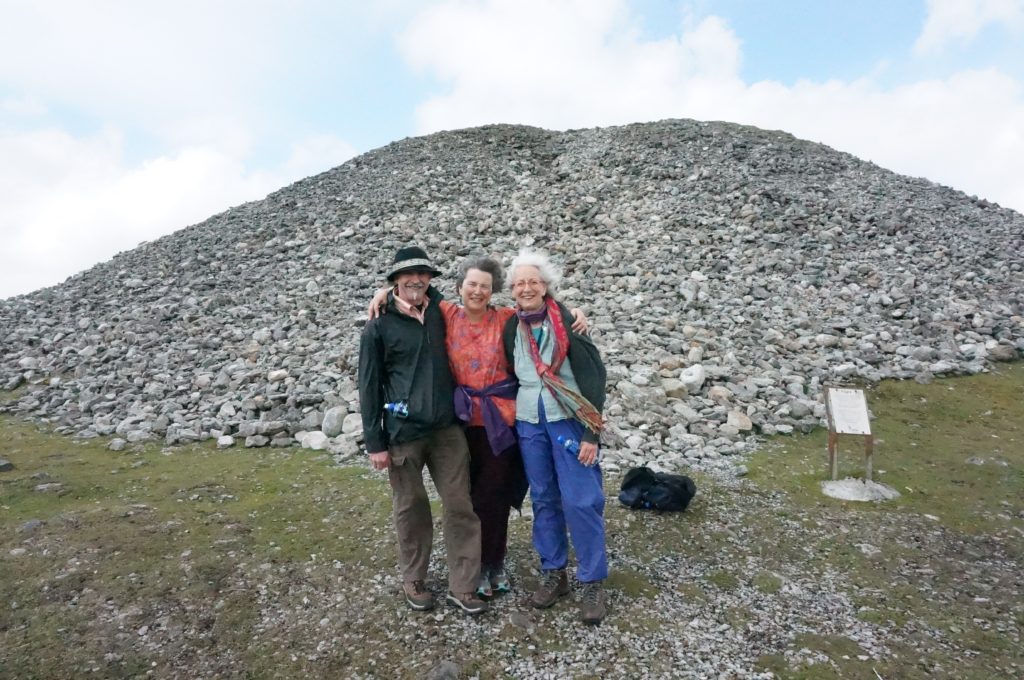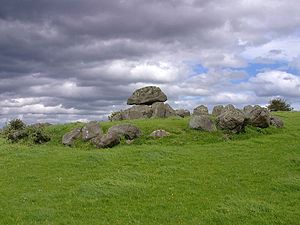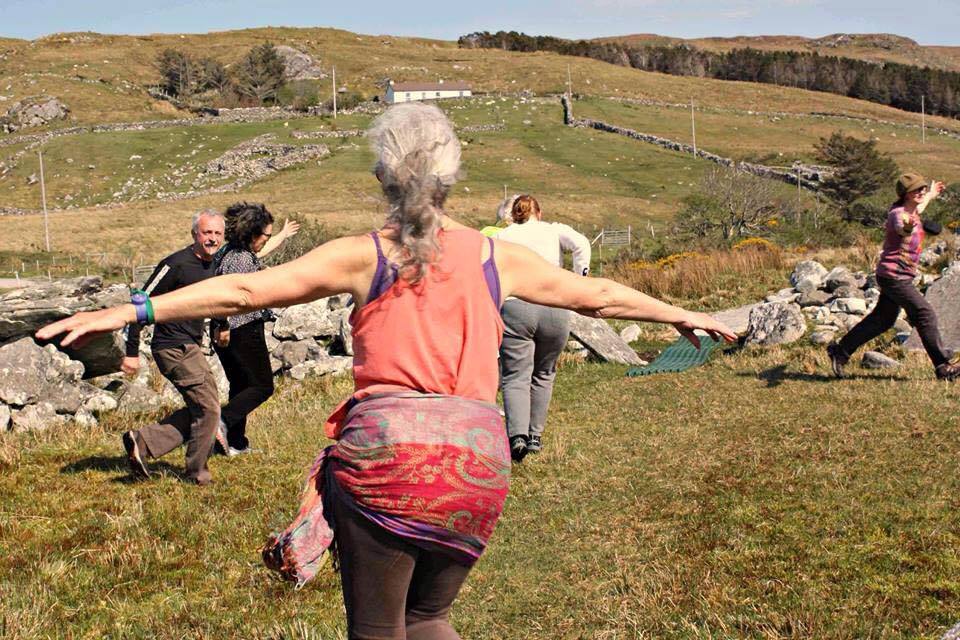 Day 7
Our first drive today is to Sliabh League. This is the second of Ireland's Sacred Mountains and boosts the highest cliffs in Europe. After a stretch of the legs, we then visit the Cloghanmore Megalithic Tomb before making our way to the pilgrimage route (Taurus) in Glencolmcille.
We will be visiting the birthplace of Colmcille and meet a local guide to share his knowledge of Irish traditions within the area. Afterwards we visit the village of Ardara where the art and skill of weaving has spanned centuries. On we go to magnificent Kilcooley Dolmen, This outlandish dolmen is a sight to behold.
Overnight in Donegal
Day 8
"The Ancients Way"
Our first stop today is Loughros Point Waterfall and Beach. We are in the heart of weaving country so a visit to see the fine colors of Donegal tweed is in order. We will follow the process from wool to weave, a tradition that has flourished in Donegal since the 19th century. We then take the scenic drive through the most beautiful and rugged landscape to make our way North to Beltaine stone circle where we will gather in our circle and share what we have taken from this magical land.
Overnight in Donegal.
Day 9
Head south to the Plains of Moytura, The site of the epic Mythological battle between the Tuatha de Danann and the Femorians. We continue on to Heapstone the largest Cairne in Ireland with it 90,000 tons of rock that was placed upon the sacred healing well by Balor after he discovered that each night Dianceacht the healer was dipping the wounded and dead into the well and bringing them out renewed and ready for battle again.

South again, to Knockma, one the most scenic views of Ireland. Here we visit the most ancient of Cairns. Mythology points to Knockma as the home of the fairy king. Two of the three cairns on top of Knockma are said to be the resting places of Maeve and Cesair.
Knockma is also said to be the place where Finvarra (Finnbheara), the King of the Connacht faeries, held court. This partially wooded hill contains examples of the famous Burren flora, the Spring Gentian and the Purple Helleborine to name but two species. The summit of Knockma holds one of the grandest panoramic views in Ireland.
Several new archeological discoveries on the "fairy" hill of Knockma in north Galway suggest that it was a significant ceremonial site dating from Neolithic times.
Overnight in Killaloe co. Clare for our farewell dinner.
10 Day
Cost: $4295 per person sharing
Single room supplement is $485
Limited to 16 persons
---
Included
All ground and ferry transportation

Accommodation in quality 4-star hotels

All breakfasts and most evening meals – see tour itineraries for details

All admission charges to sacred sites

The tour guide, speakers and musicians
fees

Gratuities and taxes on accommodation, meals, and portage

All rooms have private bathroom facilities \ prices based on sharing a twin/double room.

A limited number of single rooms are available single supplement charge as specified applie
Not Included
International flights to Ireland
Lunches and those evening meals listed as 'not included'
Beverages except tea, coffee and water with meals
Personal shopping
Personal, medical or trip cancellation insurance.
Gratuity for Coac Driver
Travel Insurance
Irish Spirit Tour takes no responsibility for delayed airlines and missing the tour's start, lost baggage, or any injuries that may occur while on tour. We recommend purchasing travel insurance to cover cancellation fees, airline tickets, and medical expenses.
Cancellation Policy
Exceptions to this policy cannot be made for any reason, including those of weather or personal emergencies. Single room supplements are considered part of the trip price and are subject to cancellation fees. If by chance the Irish Spirit Tour must cancel a trip due to natural disaster, or any other circumstance, all payments received to date will be refunded. Irish Spirit Tour is not responsible for expenses incurred in preparation for any cancelled trips, such as airline tickets or for costs incurred due to travel delays, flight cancellations, or illness. If you had to change your tour plans, you can always reschedule to one of our other trips.
Cancellation and Reschedule
Cancelled x number of days
prior to tour's start date
Cancellation Fee
60 days
10% of deposit
31 – 60 days
50% of tour price
0 – 30 days
No refund