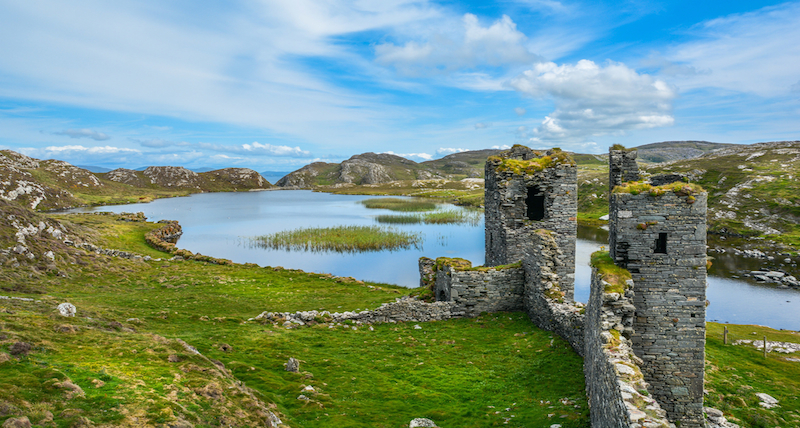 Welcome ~ Failte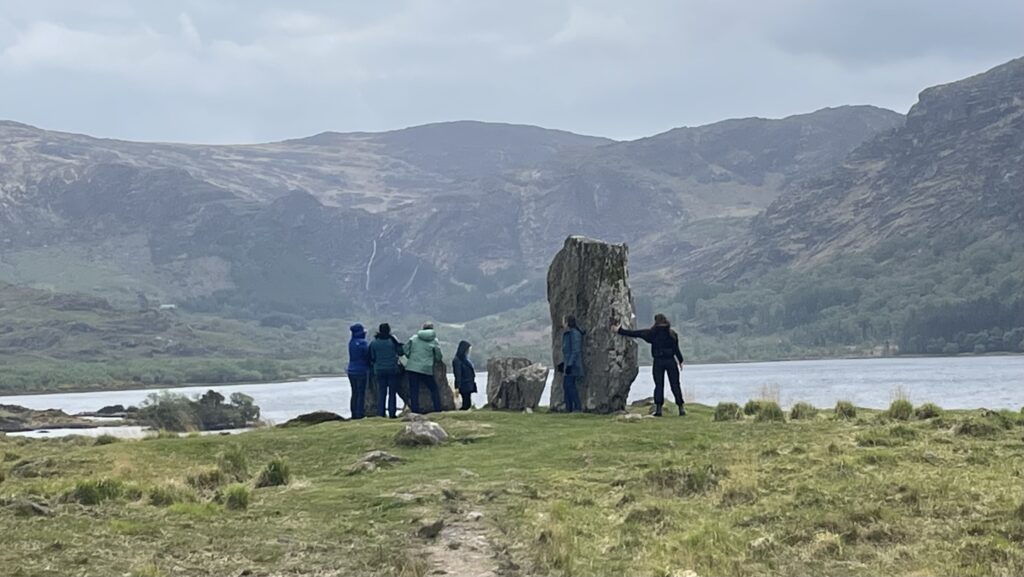 The Irish Spirit Tour welcomes open-minded, lighthearted folks who wish to discover the magic of mythical and spiritual Ireland. We offer our guests a rare experience of this ancient majestic land. Here, travelers are able to truly connect with the land and history that is as old as time itself.
Storyteller, Joe Keane guides you through the sacred landscape that has paved its way into modern Irish spiritual traditions. He shares his wit and wisdom around Celtic mythology, symbolism, the Wheel of the Year, ancient fire festivals and how these impacted the lives of the Irish. Discover the time, place and space. Find your center and connect to your roots in dear old ireland.
Explore archaeological sites, enjoy walks through forests of majestic Oaks, Hollys and Rowans. Learn about electro/magnetic energy while dousing at a stone circle. Honour the healing powers of Holy Wells and leave your steps along a labyrinth's path. Local musicians, poets and singers will hold you spellbound with their music, poetry and authentic voice.
Relax and enjoy the Irish countryside from the view in your luxury motor-coach. Enjoy traditional or contemporary fare from local pubs and farmers markets for lunch. Take in a full day of exploring and at the end of the day, enjoy a pint and some laughs with fellow travellers before a delicious gourmet dinner while you share the high points of the days adventures. When the evening is done, retire to your room in a lovely four-star boutique hotel.
DISCOVER…LAUGH…LEARN… All these elements merge to create… The Irish Spirit Tour. JOIN US!

"Thank you for sharing this beautiful magical country with us – and for giving so much of yourself. You are truly a master storyteller and an imaginative guide. I'm hooked. Blessings."  Henrette ~ Nh.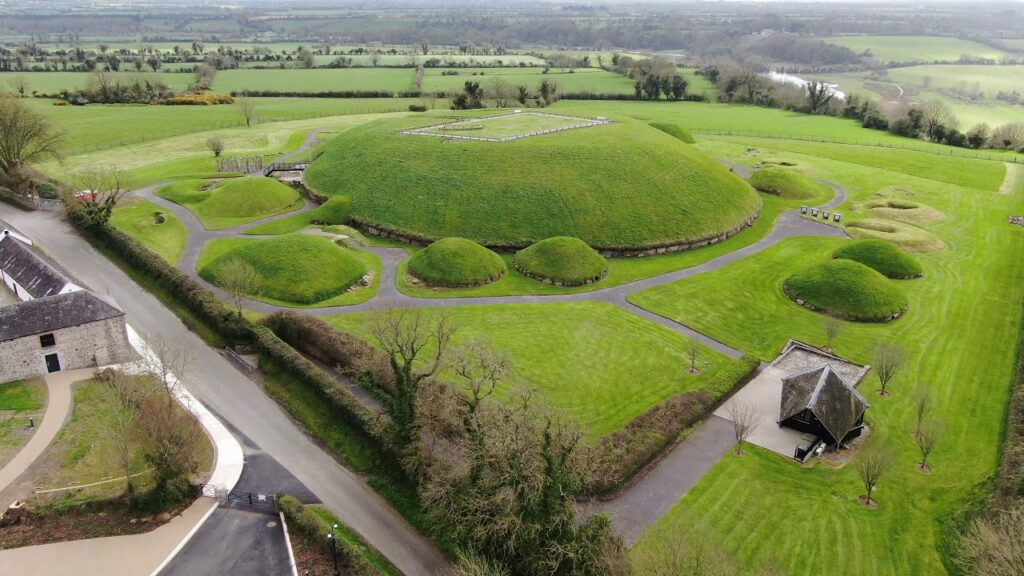 Mythical Ireland – Myths and Legends
Dublin ~ Meath ~Wicklow ~ Kildare ~ Westmeath ~Offaly ~ Roscommon ~Clare ~
Dublin – National Museum Kilmainham Gaol Christchurch and Dublin Castle
The Hill of Tara. The seat of the High Kings, Co Meath.
Visit Newgrange, Bru an Boinne. 3500bc
Sliabh na Cailleach, the Hill of the Hag in Loughcrew
Victor's Way and Powerscourt Gardens, Co. Wicklow
Valley of the two Lakes, Glendalough Abbey and hike
Uisneach, the mythic center of Ireland, from where one of the 5 sacred trees grows.
Boat trip down the river Shannon to Clonmacnoise
Rethcroghan, home of Queen Meabdh
Oweynagat – The Cave of the Cats.
Meet some local friends who will entertain you with a verse, stories and as always some good craic.
Come live the Legends of Mythical Ireland!
8 nights 9 days $4095 pp sharing $470 single supplement Limited to 16 ppl
The discoveries from the Irish Spirit Tours will fill your spirit. It is here you will have brilliant moments and make friendships and memories that will last a lifetime.


"Thank you for your friendship and the stories and the back roads. You have taken us places and shown us an Ireland that we have been wanting to meet. Let us do it again, Love and Light." –Jim and Mary NJ.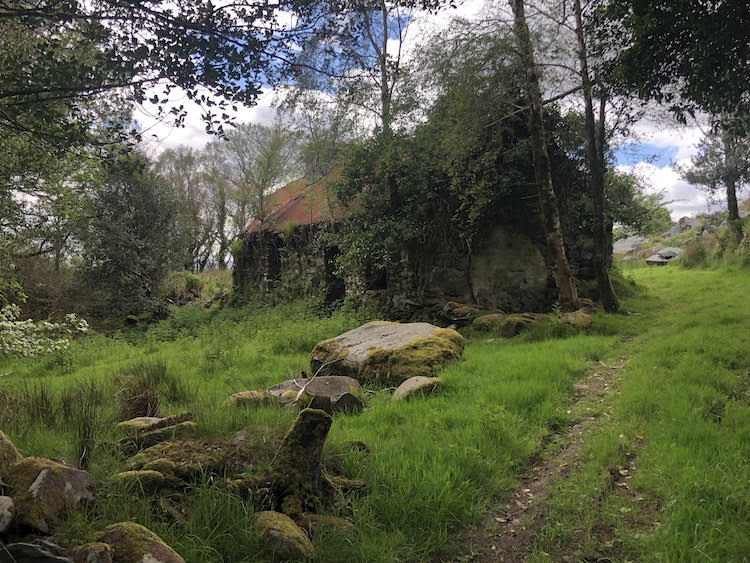 Mystical South-West
From Earth Goddess to Celtic Saint
April 29 – May 7th 2024
Earth ~ Sea ~ Sky
Mystical South-West
From Celtic Goddess to Celtic Saint

Mystical South – West – From Earthly Goddess to Celtic Saints
Counties Cork ~ Kerry ~ Clare ~ Limerick ~ Tipperary
Sample Days Itinerary
Lough Gur, home of the Goddess Aine, Co Limerick
Grange Stone Circle, Summer Solstice Alignment
Farmers Market Bantry, From local cheeses to lots of flavors.
Brigid's Holy Well. Devotion at its finest. Co. Clare
Feile na Bealtaine Arts Festival, Dingle Co. Kerry
Boat ride across Lough Lein to Inisfallen ( the Island of Learning)
Poetry Reading by Eileen Sheehan
Lake Hotel Killarney Overlooking the Killarney National Park.
St Gobnait's Holy Well and traditions Ballyvourney, Co Cork
This itinerary is just a sample of the magical days you will experience. As we continue our journey, you will become more in tune with yourself and these sacred places. You will be exploring Danu at Craobh Dearg and Cailleach, the hag herself who is the oldest aspect of Mother Ireland. You will walk through ancient woodlands, gather in circles of stone, and learn of the great gifts that were bestowed to Ireland by the Tuatha De Danann and how these gifts led the way to the spiritual traditions of the Celtic community. You will arrive each night at your four-star host hotel and enjoy a gourmet meal to end your day of adventuring.* There are natural wonders to behold, songs to be sung and stories to be told.
Discover the Mystical Southwest!
8 nights 9 Days. Cost $3885 per person sharing, $480 single supplement. Limited to 16
*One evening meal is on your own.


"You have moved my heart, mind, and soul. Your teachings and healing has given me a new appreciation for life" Mary Md.
Into the West – The Pilgrim's Path
Counties Clare ~ Galway ~Mayo~Sligo ~ Roscommon ~ Donegal
On this tour you will walk on the path of saints.
The Burren on the road of the flying dishes
St. Colman's Cell.
Ballintubber Abbey,
Historic pilgrimage route of Tochar Phadraig
Dun Briste (Broken Fort) home of the Old God Crom Dubh
Cruachan, the seat of Queen Meabdh (Meave)
The Wild Atlantic Way beach walks.
The cottage of Josie McDermott with tunes performed by fiddler Gerry Harrington and friends.
Traditional Sean N'os dance at a festival in Co Sligo.
Sliabh League Donegal
Beltany Stone Circle
Grianan of Aileach Sun Temple
Visit local weavers
Into the West we go!
9 nights 10 days Cost $4495 Share $550 single supplement. Limited to 16 ppl

"A magical, mystical tour to the Wild West of Ireland with Joe Keane! It does not get any better, folks. Kurt and I had never done a "tour", and this one, I doubt is typical. Unpredictable! Joyous! So much energy and information. The real deal." –Ann and Kurt Tn.