June 8 ~ 16 2025.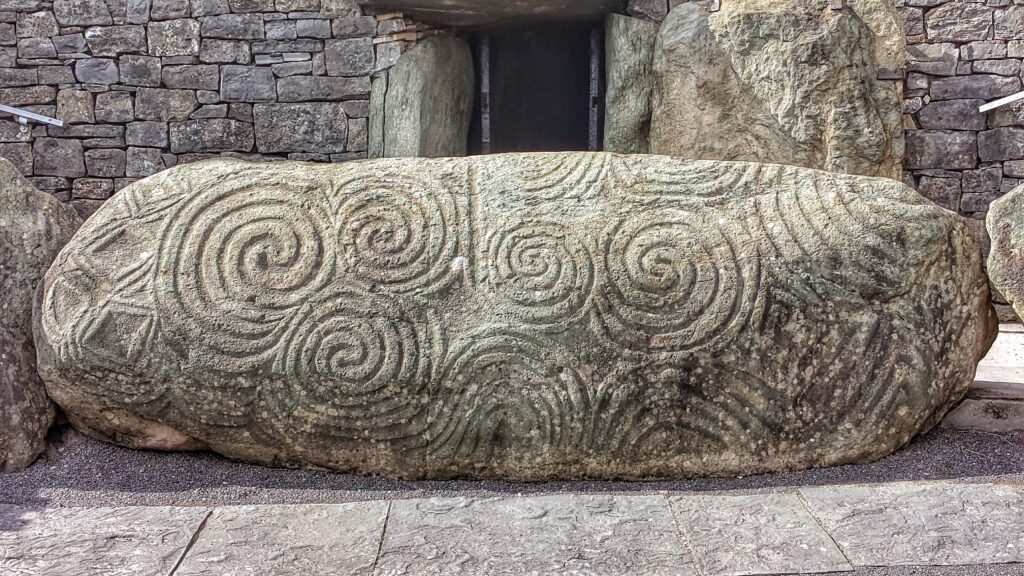 Myths and Legends – The Magical gifts of the Tuatha de Danann
There are many special places in Ireland that are rich in history, legends, healing and spirituality. Our journey will connect us on an intimate level with Ireland's most sacred landscapes. Along the way, you will be fascinated by Joe's colorful stories and myths of warrior and saint encountered. We travel to the hidden Christian center of Clonard, school of the early saints and then make our way back in time to the sacred center of Uisneach from the Neolithic age. We explore the underworld of Cruachan, home of the warrior Queen Meabdh.
---
8 nights 9 days
Cost: $3685 per person*

Single room supplement is $475
Limited to 16 persons
Cashiers checks and Money Orders made out to Irish Spirit Tour
45 College Ave. Medford, Mass 02155


---
Day 1
"The Gathering"
Our first stop is the National Gallery. This National museum offers a stunning collection of Irish artifacts and works of art from the long spanning history of this Magic Island. From there we will stop by Christchurch, Dublin Castle and Kilmainham goal before we make our way to our accommodation.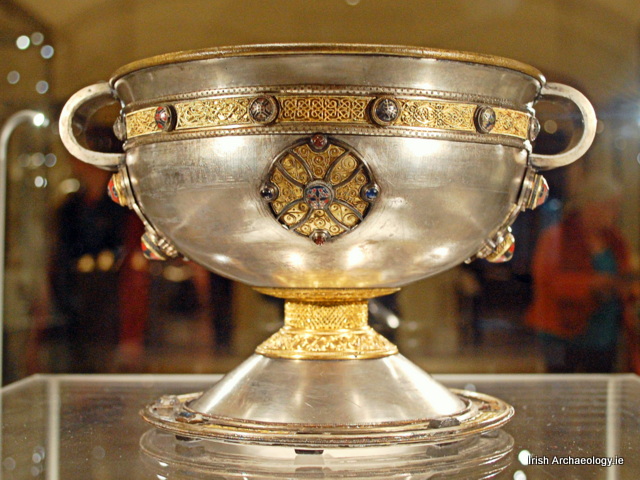 Day 2
"The New Flame"
After our morning walk we will visit Slane Co. Meath. This is a lovely manor village that first became known when St Patrick lit the pascal flame before the High King lit the Beltaine flame on Tara. Also on today's agenda, Monasterboice monastic site to view the famed high cross and round tower. From here we will take a trip to Drogheda for a wander and to view the head of St. Oliver Plunkett. A relic of this great man is still in one piece since he was hung, drawn and quartered in the 1670s.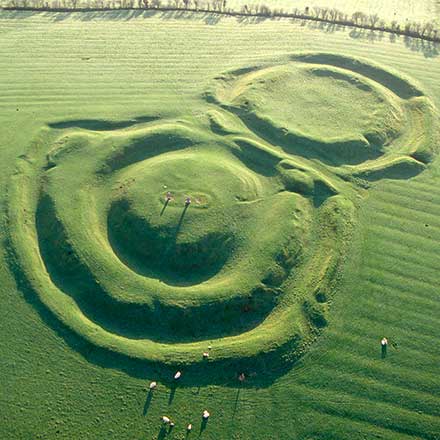 Day 3
"Ancient Past"
Newgrange or Bru na Boinne 3500bc Home of the Dadga and Angus Og, God of Love. Newgrange, Knowth and Dowth have the greatest examples of megalithic art found in the world. These are sacred places where we will learn of these 5000 years old structures where the returning light of the Winter Solstice light up the chamber on Dec. 21st. It is here that we will follow the path of the triple spiral that has inspired the belief system in the world since. In the afternoon we head to the hill of Tara where we will all become kings and Queens of our own domain. Visit the Lia Fail, the stone of Destiny and tie a wish to the Whitethorn fairy tree.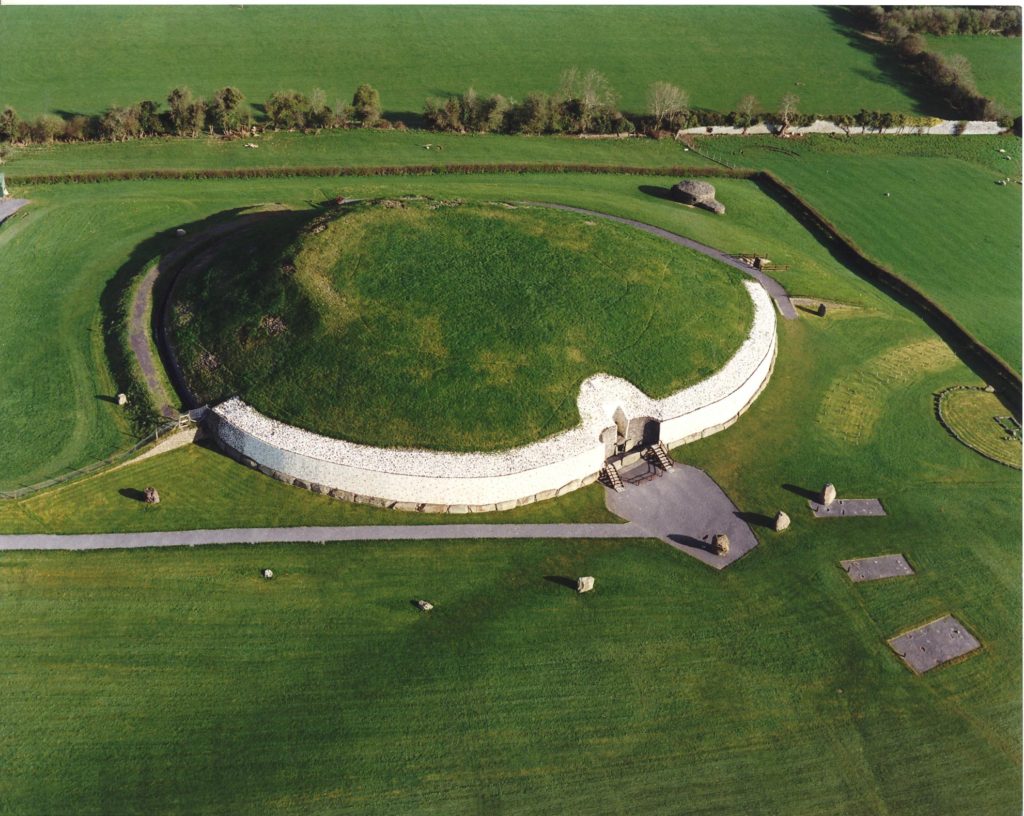 Day 4
"Secrets of the Stones"
Our first stop will be at the Kells high crosses and Columba's House. We then proceed to Loughcrew chambers known as Sliabh na Cailighe (the hill of the hag) and have an opportunity to spend some special time in the chambers. Cairn T is aligned with the rising sun of the Equinox and has the most splendid Neolithic carving that illuminated at as the sunlight passes the stone. This afternoon we will take a little town time in Kells to have a walk about and or cup of coffee. make our way to Uisneach, the mythic center of Ireland. This is where the Bile Tree, sacred axis mundi of the Earth. This would be the center of all things. Overnight in Athlone on the River Shannon.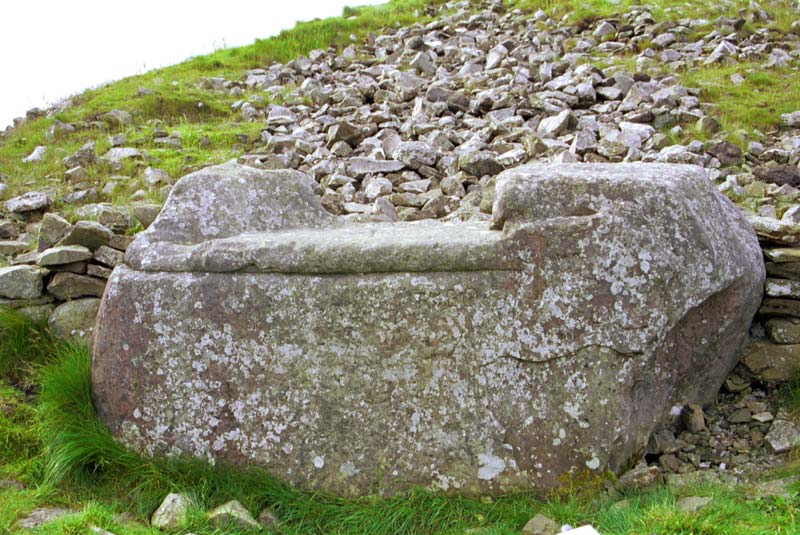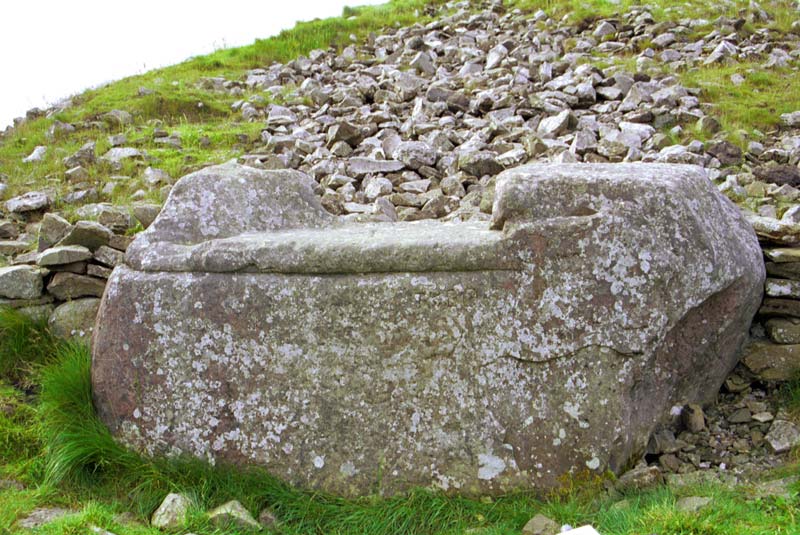 Day 5
"Gardens of Ireland"
Today we head south to the Powerscourt Gardens. After a walk and taking in the crafts of the area we will move to the Wicklow mountains and visit a rather unusual gardens called Victoria s way. Here we will east the Eastern culture intermeshing with the West. This after noon the road takes us to Glendalough. St Kevin s bed, this hold and sacred valley has much peace to offer the people of the world. After a walk along the river bed visiting such stones as the Deer Stone, where it is said that the deer left milk in the Bulluan stone for Kevin to raise an unwanted child.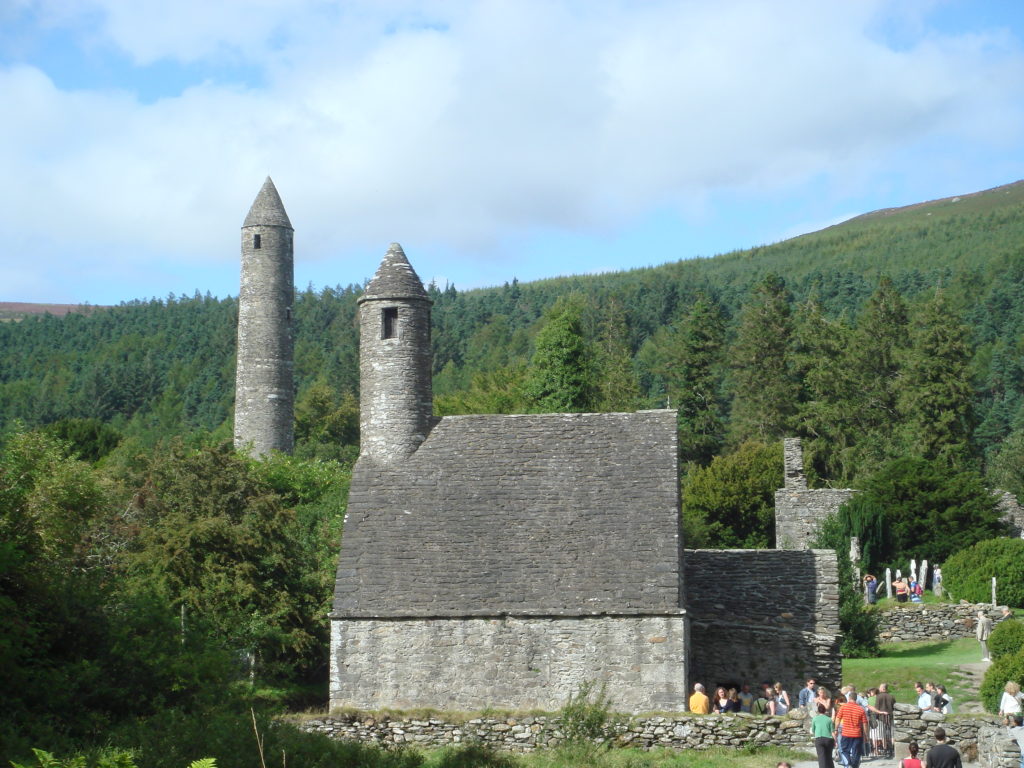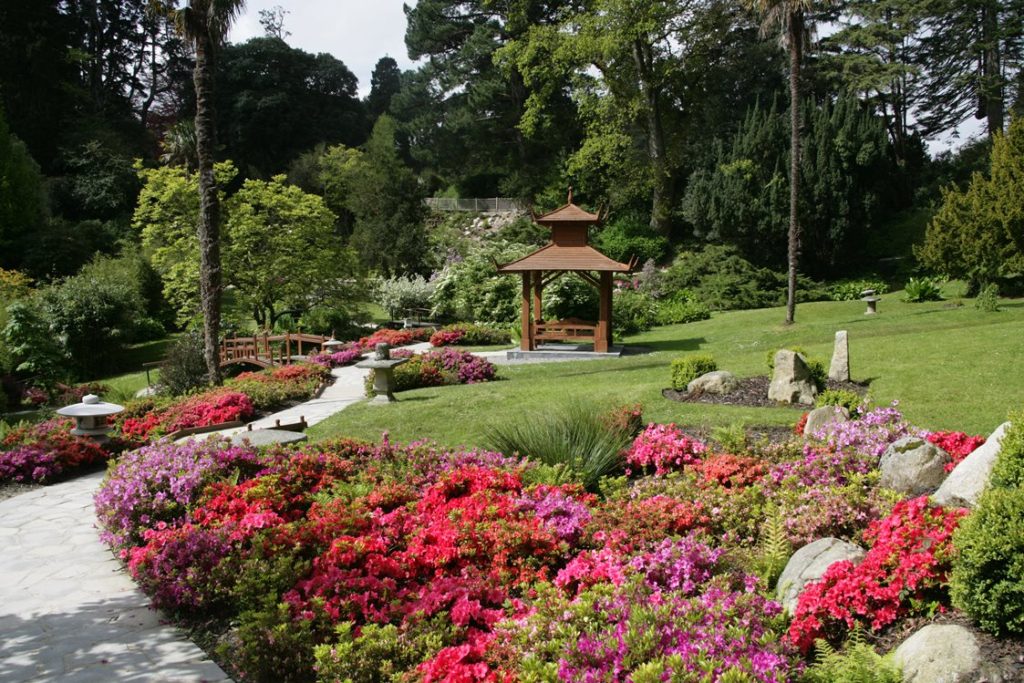 Day 6
"Healer's Path"
Making our way west today, our first stop will be at the Pipers Stone Circle in Co. Kildare. There are a group of beautiful Hawthorn Trees here, very ancient and very wise. We will continue over the backroads through horse country and visit St. Brigid s well. Here we will tie out Clootie, prayer ties to the sacred tree. Bless ourselves with this healing waters and share stories of here life. After lunch in Kildare town, we will make our way to the Navel of Ireland, Uisneach. This is the axis mundi, where it is said that one of the 5 sacred trees grew. Connecting the Earth and the Heavens. This evening will be spent in Athlone town on the river Shannon.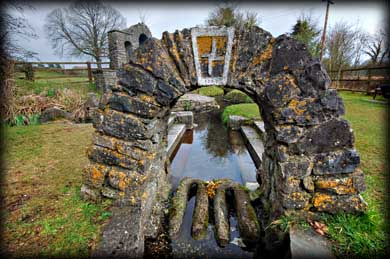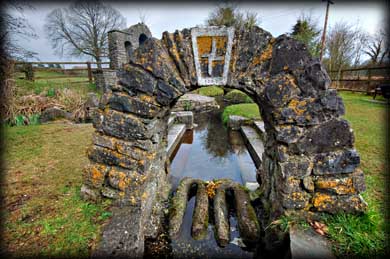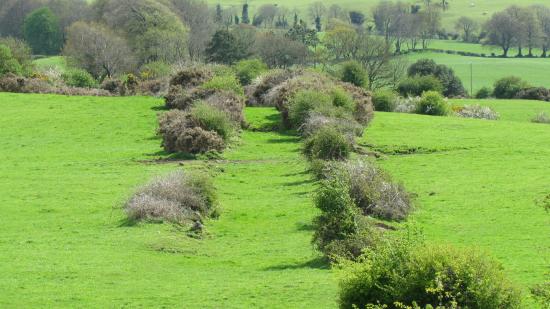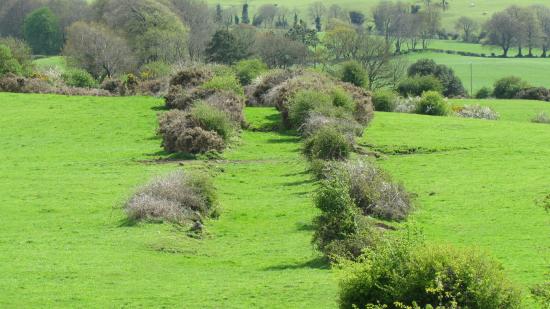 Day 7
"The World Unfolds"
From the Midlands we visit Rathcroghan (Cruachan), an enigmatic landscape shrouded in myth and legend, an ancient capital of Queen Maebdh with the burials of long forgotten heroes and kings. Here we will meet local guide and be escorted to the Oweynagat – the cave of the cats. It is here that the great War Goddess The Morrigan, let the brown bull of Cooley Northwards. After lunch, we will visit Castlestrange Le Tene carved stone and a woodlands walk in Lough Key forest Park.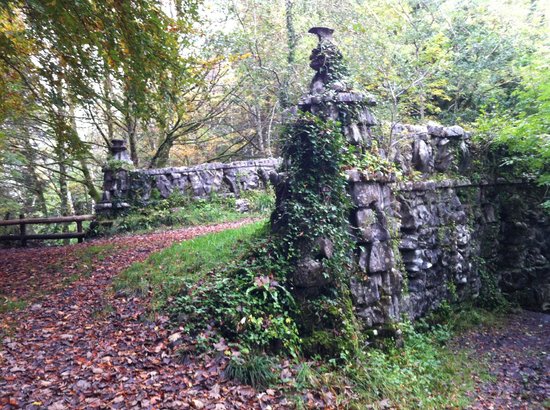 Day 8
"Holy Island"
Today we take a viking boat down the river Shannon to visit Clonmacnoise. This site became one of the major learning centers of Ireland. First built in 543 ad. by Ciaran and stood for a thousand years. It was built at the crossroads of Ireland overlooking the river Shannon and was centrally located. This monastic site has still a great sense of sacredness. Over the thousand years there were seven churches built. The Cromwellian army made its mark here in 1552, and after their visit there was not a piece of stained glass left in the windows. We make our way southwards for a stop in Killaloe and onward to Ennis for overnight.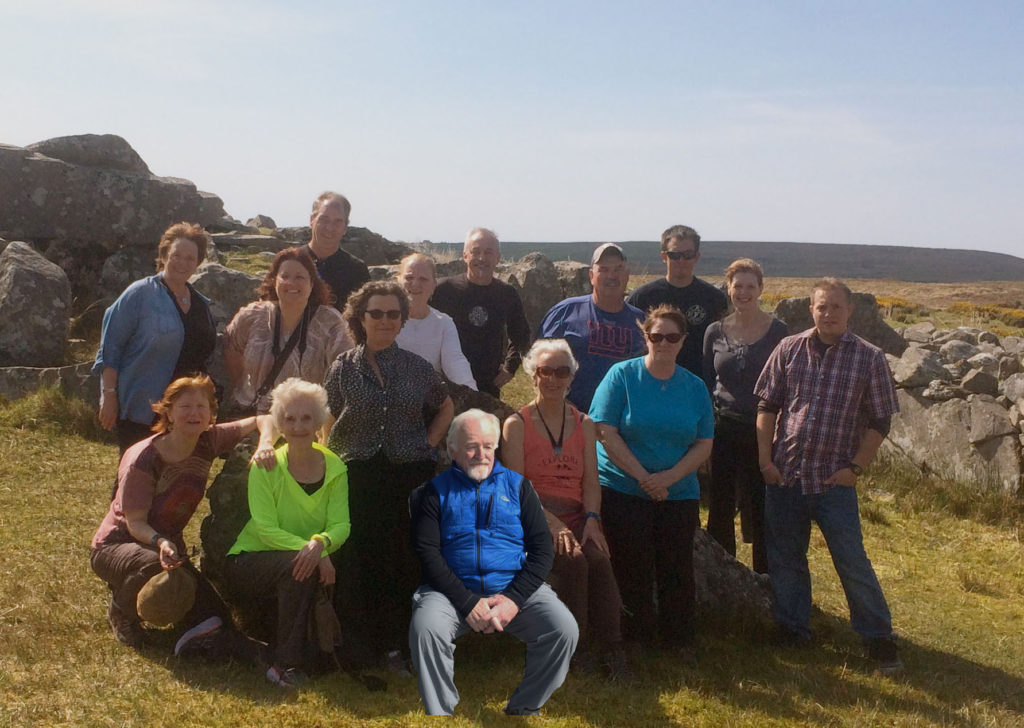 It's our journey onwards today for many. For us, we hope that you will be taking with you and experienced that will last for the rest of your lives. We choose to fly out of Shannon and it is a lot easier on the traveller.
---
Included
All ground and ferry transportation

Accommodation in quality 4* hotels

All breakfasts and most evening meals – see tour itineraries for details

All admission charges to sacred sites

Tour guide fees, speakers, musicians, concert

Gratuities and taxes on accommodation and included meals and portage

All rooms have private bathroom facilities and prices are based on sharing a twin/double room.

A limited number of single rooms are available for which there will be a single supplement charge as specified for each tour.
Not Included
International flights to Ireland
Lunches and those evening meals listed as 'not included'
Beverages except for tea, coffee, and water with meals
Personal shopping
Personal, medical, or trip cancellation insurance.
A pass the hat tip for our Driver
Travel Insurance
Irish Spirit Tour takes no responsibility for delayed airlines and missing the tour's start, lost baggage, or any injuries that may occur while on tour. We recommend purchasing travel insurance to cover cancellation fees, airline tickets, and medical expenses. Policy
Cancellation Policy
Exceptions to this policy cannot be made for any reason, including those of weather or personal emergencies. Single room supplements are considered part of the trip price and are subject to cancellation fees. If by chance that Irish Spirit Tour must cancel a trip due to natural disaster, or any other circumstance, all payments received to date will be refunded. Irish Spirit Tour is not responsible for expenses incurred in preparation for any cancelled trips, such as airline tickets or for costs incurred due to travel delays, flight cancellations, or illness. If you had to change your tour plans, you can always reschedule to one of our other trips.
Cancelled x number of days
prior to tour's start date
Cancellation Fee
60 days
10% of deposit
31 – 60 days
50% of tour price
0 – 30 days
No refund